Updated: 02.02.2017 : 09:32 By: Varanyu

In a bid to breathe a little life into its promising augmented reality platform, Tango, Google is partnering with a number of museums around the world. Starting with the Detroit Institute of Arts (before moving on to other, as-yet-unnamed institutions), Google is offering visitors Tango-enabled devices that can be used to explore exhibits in augmented reality. At the DIA, visitors can request a Lenovo Phab 2 Pro (the first Tango-enabled smartphone) from the front desk, and use it to find out more about various artifacts. The handset can peer inside sarcophagi to reveal mummified bodies, visualize lost architecture like the six-story Babylonian Ishtar Gate, and restore ancient limestone reliefs to their original, bright coloring. As well as visualizations, the app (made by GuidiGo, which previously designed AR museum guides for Google Glass) will also offer quizzes and games.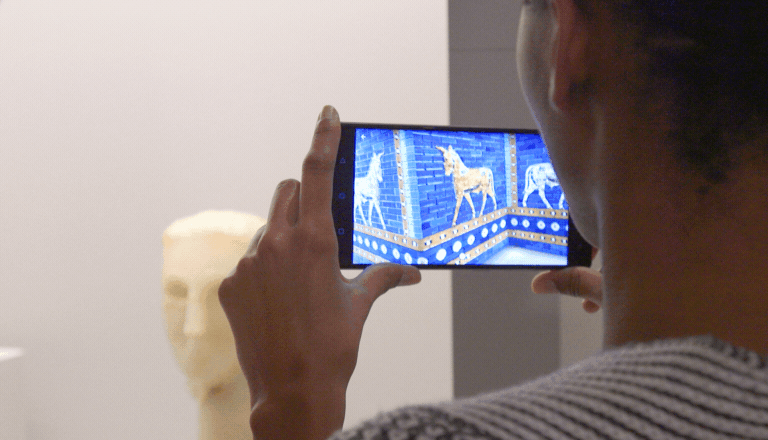 It's a use-case that certainly plays to Tango's strengths. The platform offers a more immersive take on the AR-through-a-phone-screen experience we've become familiar with thanks to apps like Pokémon Go. Advanced sensors not usually seen in a phone are used to map depth and scale, which allows digital overlays to be applied more accurately to 3D surfaces.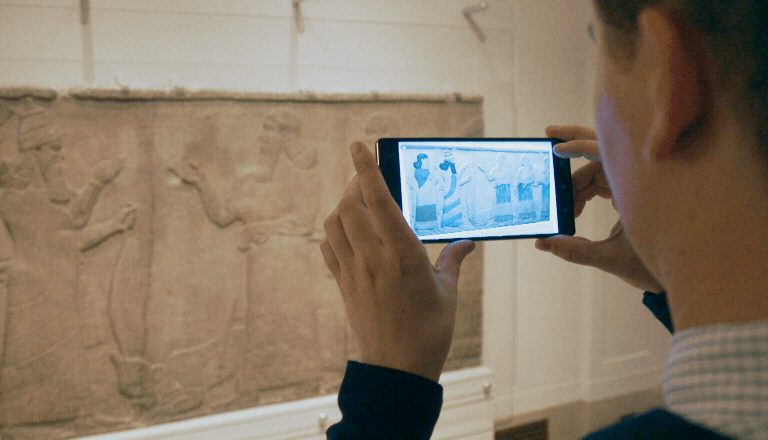 การนำแพลตฟอร์ม Tango มาเป็นสื่อนำความรู้ให้แก่ผู้ที่มาเยี่ยมชมพิพิธภัณฑ์นั้น เรียกได้ว่าเป็นการนำจุดแข็งของเทคโนโลยี AR มาใช้ให้เกิดประโยชน์สูงสุด เช่นเดียวกับที่เกม Pokemon Go เคยนำเอาจุดเด่นของ AR มาใช้ให้เป็นประโยชน์มาก่อนแล้ว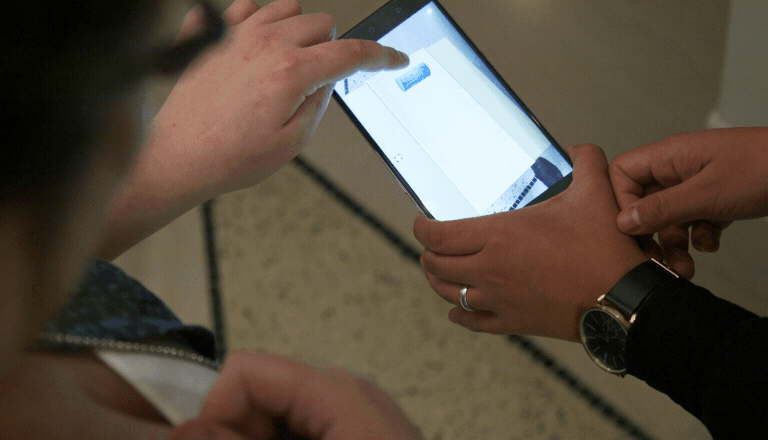 The results can be engaging (perfect for museums), but the overall experience is still hit-and-miss. In our review of the Phab 2's AR abilities we thought it was "at least one step beyond a gimmick," but not much more than that. It doesn't help that only two consumer handsets support Tango at this point: the Phab 2 Pro, and the Asus ZenFone AR, announced at CES last week. As with this latest museum initiative (which, again, only includes a single institution at this point), it seems Google needs to dedicate more resources to Tango if it truly wants its take on AR to take off. Source: The Verge บริษัท ดีมีเตอร์ ไอซีที จำกัด ผู้ให้บริการ Google Apps for Work ในประเทศไทย
สอบถามรายละเอียดเพิ่มเติมพร้อมโปรโมชั่นพิเศษ โทรเลย! 02-675-9371
092-262-6390
097-008-6314 (ฝ่ายขาย)
support@dmit.co.th
Official LINE
Demeter ICT มี LINE แล้วนะคะติดตามเรื่องราวข่าวสารหรือสอบถามข้อมูลเพิ่มเติม และโปรโมชั่นพิเศษได้ทุกวันผ่าน LINE ID: @zvc4221c
ผู้ให้บริการคลาวด์เซอร์วิสครบวงจรในประเทศไทย ตัวแทนจำหน่าย Google Apps ตัวแทนจำหน่าย G Suite www.GoogleApps.in.th